Feeling our Way through these times of such challenge and such great potential!
During these times it is a huge challenge to stay peaceful, stay centered, stay in our own energy and stay out of guilt and fear and all the engineered low states of consciousness that those who would like to be in charge of our world are doing their best to provoke.
Regardless, the Age of Aquarius, with all that that implies and entails, is ON THE WAY.
The battle with the nefarious forces that have been ruling our world for decades is already won and we are slowly settling in to creating a world that works for EVERYONE and not just the privileged few.
During these times, because of all the LIGHT coming through the photon belt from our Pleiadean friends who are part of the off planet group that want to assist us now, in defeating the forces of darkness on the planet, there is a TON of trauma and fear coming up to be cleared.
This trauma and fear must be cleared in order for us to be purified so we can move forward in creating the New Earth that we have all been waiting for for so long.
All that we are going through with the covid scare and all the misinformation coming out from the media, along with all the suppression of true information from doctors and scientists trying so hard to bring us the truth, is creating mass confusion and more fear. the Masks and the vaccines are creating a ton of fear as well as people watch their friends and family take the vaccine, and many are having very negative results.
All the fear and paranoia that is being stirred up is making the situation feel like it's ratcheting up further and further - making many of us feel more and more like things are out of control.
And they are out of control- out of the control of our MINDS that is.
the process that we recommend here at Spiritpath is the path of Clearing your being of past trauma (including past life trauma) and opening up to a force bigger than your mind or ego-
the force of your Higher Self.
Your higher self now more than ever would like to get your attention.
When you can open up to the wisdom of your heart , of the Divine Feminine and the Divine Masculine coming together in the Heart Chakra, it takes you to a much deeper and more peaceful place.
The Divine Bliss we are all hoping for- that we remember from some dim past and some desired future- is on the way. We just have some work to do first...
and part of that work involves learning to be VERY CAREFUL WHO YOU ARE LISTENING TO.
Now more than ever, it's time to look within for the answers.
If you are looking to government, politics, religion or media/entertainment to bring you the truth, you will be sadly mistaken.
The best and only real way to get through these times is to open up your connection to the Divine through your intuition, your inner knowing, your Higher Self, and begin to listen and operate from that place more and more in your life.
EVERYONE of us has a connection to the Divine. Our guilt and lack of forgiveness of ourselves and others is IN THE WAY.
Please consider doing some serious forgiveness work on yourself and others in your life in order to open up the Floodgates to the Divine Prosperity St Germain talks about- the Divine Prosperity and Abundance that is the Birthright of Every Man, Woman and CHILD on this planet.
NOWHERE is it written that suffering is necessary. Being wedded to an economic and political system that does not represent us or take care of us when we are in need is a CHOICE.
We can choose again. And if we are going to live in that Divine Bliss that we all know is possible, where every man, woman and child has his/her needs met and lives in the rich Abundance that the Earth provides for us, then we will need to evolve more humane systems from our own spiritual guidance.
We are up to the challenge.
But first, we must do the Deep Dive of the work of Cleansing the past.
After that all things are possible.
Once we clear the trauma of the past, we will never be led down the wrong road and trust the wrong people, unless we choose to do that.
We will intuitively know what is best for us and our families, and Grace will open doors for us - much better and more appropriate pathways than those our minds would have thought up.
But Surrender to the Divine and Forgiveness of Guilt of ourselves and others is Number one on the List of Priorities.
Please contact me if you think you are ready to get started on this road to a better future.
With Love, Joy and seeing all great things possible for us in the very near future.
Liz
Being a good steward for children  in this time of growing awareness of sexual abuse and intergenerational patterns/cycles of abuse.
How can we take care of children as a community, especially those of us who are working to become more conscious of our own patterns and bring them to consciousness - and make sure they don't happen to one more child..?
This is up for me now as I am dealing with so many adults who are survivors of horrific sexual or other abuse as children, and I know- they are the lucky ones. They are the ones who survived to adulthood and didn't kill themselves or raise abused children, passing on their patterns. I want to urge you as a caring adult, to not be part of the problem, but to contribute to the solution, where you can.
Step number one is BELIEVE CHILDREN when they report to you that something is going on. Medical professionals, teachers, and other licensed health care providers are mandated reporters. If they hear something they have to pass it on to the proper authorities. But please don't be thinking this does not apply to YOU! Any parent, relative, friend of the parents, or anyone in a position to observe what is going on with a child they know, has a MORAL RESPONSIBILITY to be aware.
At the very least.

Step number two is REPORT. If you see a child you know who is changing - and not for the better, please bring it to the parent's attention. There are many things that could be going on with that child, bullying, other abuse, sexual identity issues, and sexual abuse is only one of those many things. But someone needs to concern themselves with what is going on. A trusted friend can help a child a lot by paying attention and asking questions, gently. If the parent, after you report it to them,  chooses to stay in denial about the situation, or blows it off with some bogus excuse, you may need to go further.
Step number three is DISCUSS. The taboo of child sexual abuse, rape, trafficking, etc. is so horrific that no one wants to talk about it. This, plus the process of the victim taking on the shame of the offender, makes the victim/survivor feel like a pariah- increasing the isolation and helping the perp's chances of getting away with it.
Please don't enable the perp's chances of continuing this behavior, and don't enable the child's feelings of isolation and low self esteem, by continuing to NOT TALK ABOUT this subject. Obviously you don't need to be naming names, and contributing to the shame of the victim..

Step number four is STEP UP. As a community, we need to ALL take responsibility for the health of our children. Don't be thinking that if you tell the parents you see something going on with their child, and they do nothing, that you have done your part.

Step number five is FOLLOW UP.. Please... Don't be worrying about whether it is socially acceptable to stay on the parents about this issue.  A child's life and death may depend on your willingness to be a STAND UP PERSON in that child's life. If you feel this child is being abused, and nothing is happening, by all means, gather yourself and CALL DHS or the appropriate authorities.

Please Look to your conscience, not your peer group, for guidance on this issue.
Challenging times indeed, my friends.... while those of us who have been on the path for a long time have always heard that the times of huge change were coming, of course we had no idea exactly how it would look. I think it's safe to say most of us could never have predicted that it would look this way..but of course that is the point, or one of them ! Our minds don't any longer get to feel comfort in the illusion that we are safe and protected because we know what is going on. All bets are off.
Living from the Mind alone will never be enough again. It's time to make that connect with Nature, with God/Goddess/ the Divine, that force bigger than ourselves, whatever we choose to name it, and ask for guidance, ask for help, ask for the direction we need, the next step.

Now the challenge for us all is to keep our heads and keep our TRUST in the DIVINE - in our own Divine Nature - when all around us there are real events and personalities that appear to be in charge that inspire fear.
When we do the work of clearing the past - at the deepest level - we can remove any residue of guilt or the need for punishment, or the need to stay small and powerless so that we won't be a target.. and gain the courage to stand up and take a brave stance for ourselves, for working people and the beautiful Earth we love so much, and for people all around the world who have a right to live, and flourish, without fear.
It is absolutely possible to be completely in touch with what is going on around us, (not in denial) and to still enjoy our lives and feel trust and continue to create the World we want to see, and the experiences in our own lives that we wish to enjoy. I hope in the days to come in this blog to be able to help you with that trust and that sense of ease and well -being, any way I can.

In the meantime, I send you love and wish for you to feel that trust and that connection with Divine Love that will assist you in walking through these days with Grace and even, hopefully, some real joy in the midst of the changes.

Many blessings and Agape Love coming your way!
- Liz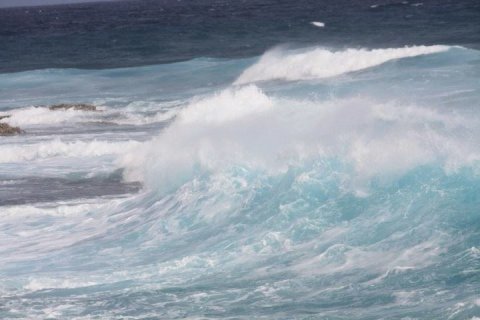 What people are talking about now and thinking about has a lot to do with the Return of the Divine Feminine.
We see our world in the midst of major upheaval - economic, political, social, relationships..... stock market, bank accounts, wars in 75 countries (and those are only the ones the US is involved in) ...you name it, there is a whole lot of shaking going on.
This movement can cause a lot of fear and discord and retro kinds of reactivity in us, especially for those of us who are not grounded in a positive spiritual program. Even those who have a strong spiritual program fall into fear from time to time, and we depend on each other at those times, to remind us of what we already know but have temporarily forgotten.
This movement of Kali as I would call it, the eradication of all that is built on a false foundation, building up to the climax that is indicated in the Mayan calendar, will give us all an opportunity to look at what is working in our lives, and what is just habitual- what has life and juice and meaning for us, and what is just holding on to old habits from the past, unconsciously.
I would put hoarding and the religion of materialism in that category. Old habits of greed on an international scale are putting the world dangerously out of balance. Another area that holds us back is hanging on to old relationships that are no longer juicing us and helping us to grow. One way out of the isolation and existential sadness that many are feeling (which manifests in depression and "anti depressants")  is learning to share and love and care for each other as a community..
The fear and existential despair and worry about what is going to happen can keep us up at night and lower the quality of our sleep. Taking drugs is not the answer. Connecting with your higher self makes a huge difference.
The exciting thing is that these  are also times when the Planet is being FLOODED with light - it's coming into every one of us, and the Lightworkers among us are using it to help heal and balance the Planet. The Wise Women and Men among us are using it to do Visioning Work... thinking about how we want the world of the future to work and using INTENTION to help create that world - a world where there is an end to scarcity and fear.
A world where the needs of all are met, and beauty and abundance are shared by all the world - in short, a Goddess society.
You can read more about such Goddess societies in the book "the Chalice and the Blade "  by Riane Eisler and other books in the Reading Material section of this website.
many blessings for a RADIANT NEW YEAR!
I welcome your comments :)
/